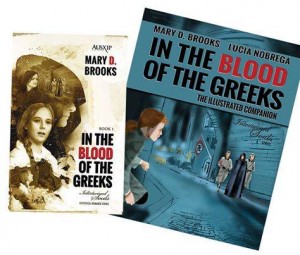 Today is one of the proudest days of my life. I got confirmation that my books "In The Blood of the Greeks" and The illustrated Companion are now in the safe hands of the Jewish Museum of Greece. I had sent the books last month and today I received an awesome email from them to say they got them and thanked me for sending the books.
I can't begin to tell you what this means to me. This book and the companion book holds a very special place in my heart and I'm thrilled to bits.
Remember…Be bold, be brave.