MARY D. BROOKS OFFICIAL SITE
(C) 2001 – 2016 Mary D. Brooks
---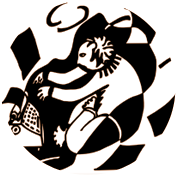 Award Winning Storyteller and playwrite, Mary D. Brooks, has written five novels: In the Blood of the Greeks, Where Shadows Linger, Hidden Truths, Awakenings, No Good Deed. Radio play and novella: A Widgie Knight.

Currently working on her sixth novel "Nor The Battle To The Strong" which will be released in late 2016!
---
LATEST RELEASE:
No Good Deed
Book Synopsis: They say the well laid plans of mice and men go awry and such is the case for Eva and Zoe.Their plans for a family go horribly wrong when Eva is involved in a life threatening accident. Zoe has to contend with the possibility of losing the woman she loves but that's not her only problem. The accident heralds a maelstrom of unexplained paranormal incidents and everything points to Eva as being the source. How is this possible when Eva is not even conscious?  Secrets always have a way of coming to the surface no matter how hard you try to conceal them. Eva's accident reveals more than anyone imagined. A secret that had been hidden for centuries and a decision, taken by a desperate mother intended to protect the child she loves, will now shatter a conspiracy of lies and deceit. The deception is so profound it will reach into the supernatural world.
Truly No Good Deed goes unpunished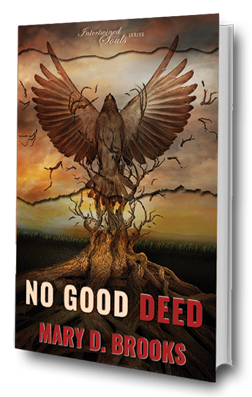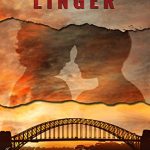 I'm pleased to announce that my second book "Where Shadows Linger" is on special for the next few days at 99c! Limited time (3 days!) |  Purchase from Amazon Where Shadows Linger is an award winning novel which is the sequel to "In The Blood of the Greeks" A... read more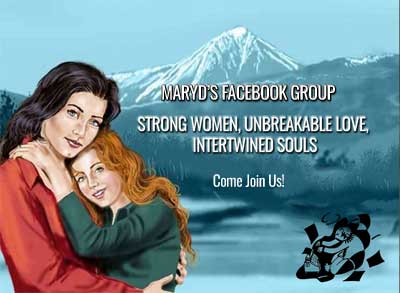 Today is one of the proudest days of my life. I got confirmation that my books "In The Blood of the Greeks" and The illustrated Companion are now in the safe hands of the Jewish Museum of Greece. I had sent the books last month and today I received an awesome email from them to say…read more
An amazing story set against the horrors of World War II….There are many novels that take place during World War II. To write one that stands out in the crowd takes not only a great story, but intriguing characters, heart, passion, fear, and unfortunately blood.
SPR Reviews
A wonderfully told tale of life, love and prejudices, In The Blood Of The Greeks proves another excellent release from Mary D Brooks and one sure to garner her many more followers. It is recommended without reservation
Book Viral
Mary D. Brooks has written a novel that is not only superb, but the plot, the development of the characters, and the setting are perfect. It is an emotional roller coaster ride, but a good one. The story is gripping, the protagonists are amazing and well formed, the setting is realistic, and their friendship is wonderful.
Readers Favorite
One of the most powerful WW2 romances I have ever read. Beautifully describe with engaging characters and tastefully written I feel I have found a true gem in author Mary Brooks and look forward to reading her other books.
Diane / Goodreads
RADIO INTERVIEW
Audio Interview on Chatting With Sherri – Mary talks about upcoming Eva and Zoe radio play "A Widgie Knight" on Sherri's Playhouse!