MARY D. BROOKS Author, Artist, Graphic Designer, Blogger & Reviewer Official Author Site Books and Merch Amazon Author Page Twitter - AUSXIPMaryD Instagram - AUSXIPMaryD Facebook - Mary D....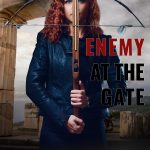 I've designed a new cover for my novel "Enemy at the Gate" – the Zoe Lambros origin story and prequel to "In The Blood of the Greeks"! They took everything. With...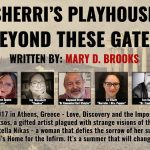 My newest radio play is going to air towards the end of the month. It's called Beyond These Gates – Episode 1 at Sherri's Playhouse. I'm SUPER excited for you all to hear the...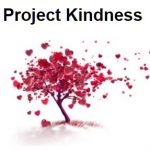 I wrote a little piece called "The Kindness that Changed My World" on the "I Heart Lesfic" site. It had a monumental effect on my thinking in 2001 and beyond. In addition to...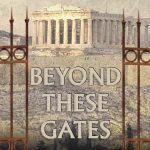 My new radio play series "Beyond These Gates" will be performed by the awesome cast of Sherri's Playhouse in April 2021. The casting for the show is underway and it's going...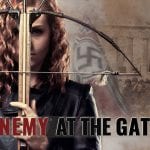 Since today is Greek Independence Day, what better way to show the courage of the people by discounting one of my books "Enemy at the Gate"! You can buy it now on Amazon or from the...
In The Blood of the Greeks
Finalist Gay/Lesbian Fiction –  International Book Awards 2015 

"Forbidden love, heart racing suspense, an epic tale set in war-ravaged Greece. This classic is not to be missed."
In The Blood of the Greeks
Rated as one of the Best Historical Romance Novels – Bookbub
"We love how two women on the opposite sides of tragic conflict work to defy the evildoers in their midst. In the process, they fall in love, while navigating important and incontrovertible issues of faith, family, and fear."
Where Shadows Linger
Bronze Award Winner – Historical Romance 2015 Readers' Favorite Awards

"I just love Zoe and Eva. They are such strong characters. They are true companions and I love that! 
I officially adore this series. Another stellar novel that blows your mind."