Latest News
– All the latest fiction / non fiction news!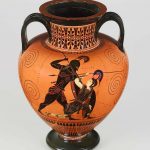 Ancient Greeks: Athletes, Warriors and Heroes is a major exhibition from the British Museum. It features iconic objects that have never before toured the Southern Hemisphere. The exhibition explores...
UPCOMING RADIO PLAY – BEYOND THESE GATES – EPISODE 1

In The Blood of the Greeks
Finalist Gay/Lesbian Fiction –  International Book Awards 2015 

"Forbidden love, heart racing suspense, an epic tale set in war-ravaged Greece. This classic is not to be missed."
In The Blood of the Greeks
Rated as one of the Best Historical Romance Novels – Bookbub
"We love how two women on the opposite sides of tragic conflict work to defy the evildoers in their midst. In the process, they fall in love, while navigating important and incontrovertible issues of faith, family, and fear."
Where Shadows Linger
Bronze Award Winner – Historical Romance 2015 Readers' Favorite Awards

"I just love Zoe and Eva. They are such strong characters. They are true companions and I love that! 
I officially adore this series. Another stellar novel that blows your mind."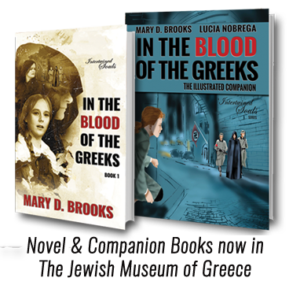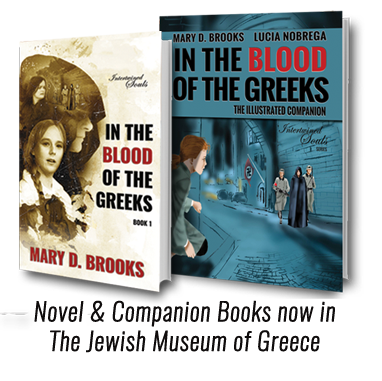 I'm deeply honoured and thrilled to have two of my books – the novel and the companion book be featured in the Jewish Museum of Greece.
In 2016 The Jewish Museum of Greece added In "The Blood of the Greeks" and the companion book "In the Blood of the Greeks The Illustrated Companion" to their collection on Greek Holocaust during World War II.
If you are in the area, why not pop over to Nikis 39, Athina 105 57, Greece and see their collection of priceless documents, images and video about the Greek Jewish Resistance and the way the Greek Jews fought back against the Germans and how their compatriots protected them.
Pick up a copy of In the Blood of the Greeks and the Companion Book – historical fiction and the companion book features actual wartime photography, illustrations, real life accounts of Greek resistance and heroism.