Mary D. Brooks Official Site
(C) 2001-2015 Mary D. Brooks / Illustrations by Lucia Nobrega
All rights reserved.

"The best and most beautiful things in the world cannot be seen or
even touched – they must be felt with the heart." – Helen Keller
Welcome to my official site. Thanks for stopping by!
This is the place to discover more about my novels, short stories and the amazing illustrations of my friend Lucia Nobrega. You won't get a lot of info about me other than about my work (I'm a shy writer…we tend to be introverts).
In addition to being a writer, I'm a web designer and artist. I'm the owner of AUSXIP.com – one of the longest running Xena sites online (born in 1996) and owner of AUSXIP Publishing – stories that inspire, strengthen and motivate. When I'm not writing, I'm creating art or designing new sites (and occasionally sleep…I hear that's good for you). As the quote above from Helen Keller says, the most beautiful things in the world must be felt with the heart. I hope to touch the heart of my readers; make them feel and fall in love with my characters. I hope you enjoy the fruits of my labors.
At the moment I'm writing the Intertwined Souls Series.
Book 6: Brave Hearts Dare
New Release: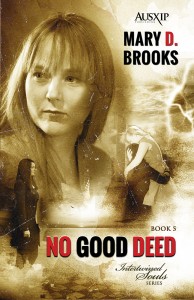 Where To Purchase: United States *  UK  *  Australia
Latest Updates
Here's another gorgeous illustration of Zoe by Lucia as she writes in her journal. This was created as part of the Zoe Journal series "Jumping Off The Cliff" This was originally posted on the Intertwined Souls Series Page http://intertwinedsouls.nextchapter.net/lucianobrega/illustrations-misc/ Original Source:
.