BOOK 2: Intertwined Souls Series – Eva and Zoe
Where Shadows Linger
Can machinations of old enemies bent on retribution against Eva and Zoe plunge them into mortal danger?
At the end of World War II, lovers Eva and Zoe flee to Australia to seek refuge and forge a new life. Their enemies have been vanquished and a new life awaits them but nothing is ever what it seems. As war migrants they struggle with prejudice and intolerance but that is the least of their worries. Eva struggles with the ramifications of her tortured past as she tries to overcome the mental constraints forced upon her. Eva tries to find a way to break the mental shackles but it's harder than she anticipated. Zoe will never be described as a patient woman but for Eva she is willing to wait for those shackles to be broken. In the meantime, Zoe is working in a restaurant and not following her dreams of being an artist. They are about to find out the hard way that moving thousands of miles away does not protect them from those that wish them harm.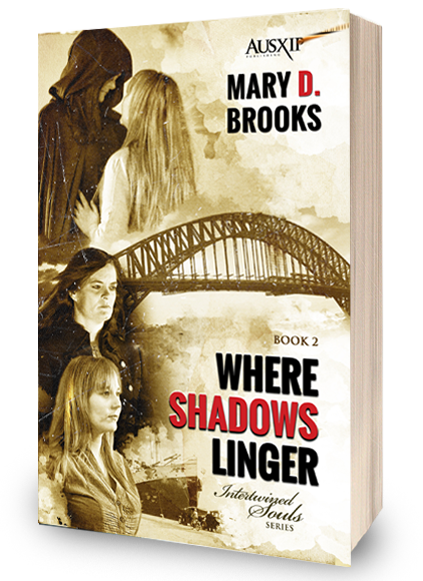 Read a FREE Excerpt of the award winning Where Shadows Linger and See What Everyone's Saying


What do Readers say?

40 Amazon Reviews


☆☆☆☆ Average

75 Goodreads Ratings


☆☆☆☆ Average
EPIC TALE
HEART & PASSION
The characters, the landscape, the depth of emotion, it's just the sort of book that stays with you long after you've put it down.
Mary D. Brooks has written a novel that is not only superb, but the plot, the development of the characters, and the setting are perfect.
UNBREAKABLE LOVE
WSL crafts an intriguing story that will keep you turning pages as quickly as you can, but it also gives you a more in-depth portrayal of its main players. You get a better insight into Eva whose quiet presence is hiding many secrets. Zoe is a fun and impulsive addiction — both for Eva and for us as readers
GREAT RELATIONSHIP!
I just love Zoe and Eva. They are such strong characters. In the previous novel, their relationship was just turning from friendship to love, and now they are wholly in love. They are true companions and I love that.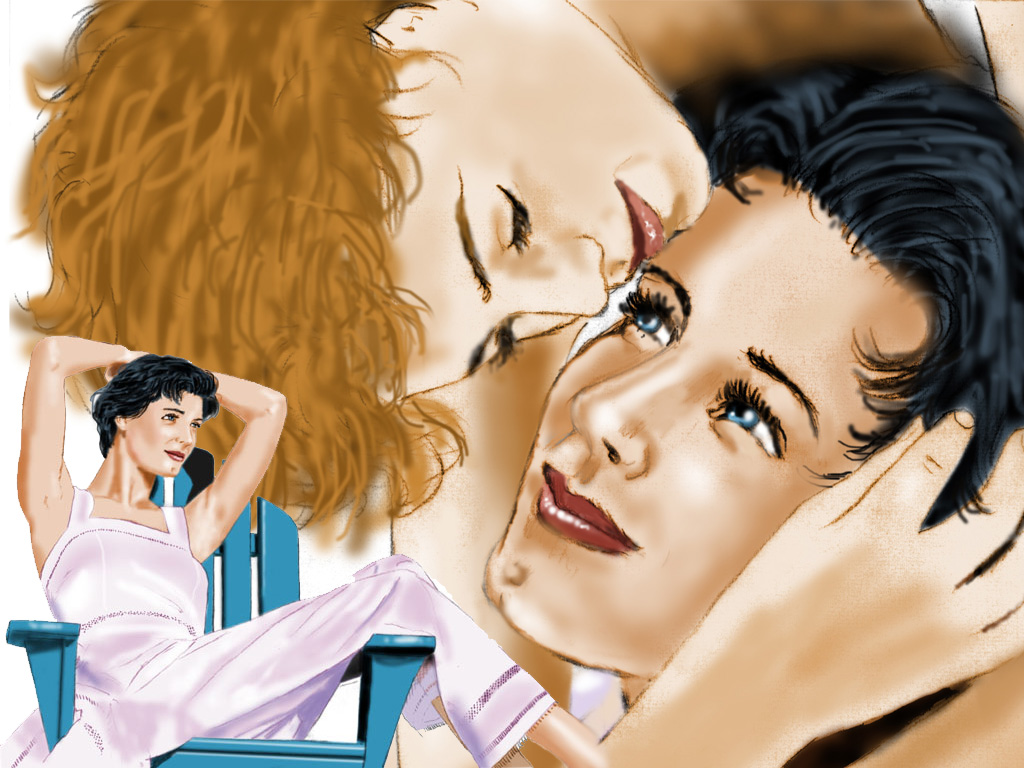 This is my first read by the author Mary D. Brooks so I was not quite sure what to expect and I have to say I was pleasantly surprised. Right off the start I knew I was really going to enjoy this read. There is an air about it I can't quite describe, but I will try. The setting is 1947 in Australia and ones really gets the sense of the era due to the very capable writing chops of Mary D. Brooks. I guess I have never though of the kind of racism that can be present in any country especially in that particular era. It really gives you a sense of what life was like for Eva and Zoe. Let alone adding another uncomfortable layer, of what it would be like to deal with racism along with being a lesbian. This country is entirely unfamiliar and dare I say unwelcoming. I cannot begin to understand that kind of rejection for nothing more than being perceived as different in one form or another, yet somehow I find myself relating in a way that only a good author can create…There are a lot of elements to this story and besides the obvious forbidden love, I really enjoyed the sense of triumph as they face the challenges of a new country, as they face the world with strength and courage. It is a beautiful and complex love story with a lot of depth. I have to give Where Shadows Linger a well deserved 5 stars.
Intertwined Souls Series Trailer and Music Video!




Bronze Award Winner – Historical Romance 2015 Readers' Favorite Awards