LATEST FICTION RELEASE – NOR THE BATTLE TO THE STRONG
INTERTWINED SOULS SERIES – BOOK 6
Eva Lambros lives a fulfilling life with her partner, Zoe — but her past hides painful experiences she longs to forget. As the couple journeys to the wartime research facility at the center of Eva's horror, they'll need to rely on each other to face a series of shocking revelations. 
The race is not always to the swift, nor the battle to the strong in the sixth novel of the award winning historical lesbian romance series imbued with urban fantasy and mystery.
Latest News!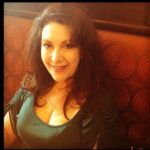 Guest Blog: Introducing Historical Fiction Author Roberta Kagan 02 April 2017 I'm thrilled to introduce to you one of my dearest friends and historical fiction author Roberta Kagan. Roberta writes historical fiction based around the time of the holocaust and the aftermath. Get to know...
THIS MONTH'S SPECIAL DEAL
99c for LIMITED TIME ON AMAZON
"Forbidden love, heart racing suspense,
an epic tale set in war ravaged Greece."

"This is a superb YA historical romance of a young woman's lesbian
awakening. A romance forged in war that will take your breath away."
"One of the most powerful WW2 romances I have ever read"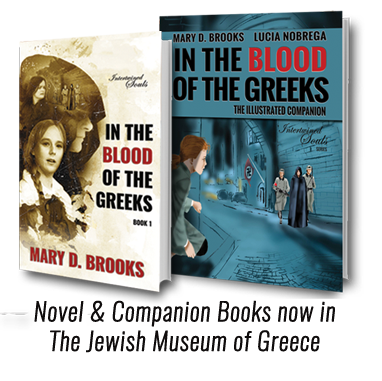 I'm deeply honoured and thrilled to have two of my books – the novel and the companion book be featured in the Jewish Museum of Greece.
In 2016 The Jewish Museum of Greece added In The Blood of the Greeks and the companion book In the Blood of the Greeks The Illustrated Companion to their collection on Greek Holocaust during World War II. 
If you are in the area, why not pop over to Nikis 39, Athina 105 57, Greece and see their collection of priceless documents, images and video about the Greek Resistance and the way the Greek Jews fought back against the Germans and how their compatriots protected the Jews.
Pick up a copy of In the Blood of the Greeks and the Companion Book – historical fiction and the companion book features actual wartime photography, illustrations, real life accounts of Greek resistance and heroism.