BOOK 6: Intertwined Souls Series – Eva and Zoe
Nor The Battle To The Strong
Healing mind, body and soul. If only it were as easy as walking out…
On the night of November 9, 1938 in Berlin, Germany, Kristallnacht raged in Berlin and Eva Muller's life was never the same again. Sent to the village of Aiden at the foothills of the Bavarian Alps by her father where body and mind shattered in the brutal Aiden Research Facility. It's now 1956 and Eva Lambros is no longer a teenager but a wealthy heiress. Poised and confident with the family she has always wanted, Eva has one last obstacle she must overcome. Together with her partner, the formidable Zoe Lambros, they travel to Aiden, Germany, to open a memorial to the hundreds of souls that perished at the hands of the Nazi regime. Aiden left Eva with debilitating mental constraints that have taken years to overcome, but is she ready to confront and overcome her greatest fear?
Zoe not only has to contend with Eva's state of mind, but it pulled into a mystery that involves a woman's search for justice amidst shocking revelations that reach into the upper echelons of Aiden society.
The race is not always to the swift, nor the battle to the strong in the sixth novel of the award-winning historical lesbian romance series imbued with urban fantasy and mystery.
Nor The Battle To The Strong is available in print and ebook! Click here to order!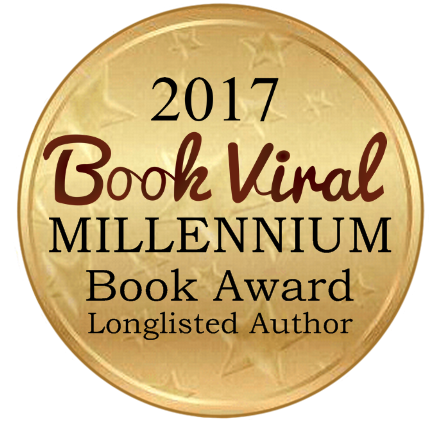 2017 BookViral Millennium Book Awards
Longlisted – Genre: Paranormal / Fantasy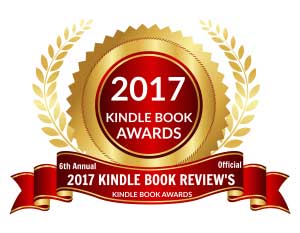 2017 Kindle Book Awards – Semi Finalist
Genre: Mystery/Thriller genre
Review by Book Viral
The Intertwined Souls Series has come a long way since Brooks first released In The Blood Of The Greeks and her many fans were right to have high expectations of her latest release. Over the course of five previous award-winning LGBT novels, we've seen Eva and Zoe grow as she teases out every shadow and nuance of their characters. We've been voyeurs to a deeply felt love story that's been told with an exquisite eye for detail, but none of this quite prepares you for Nor The Battle To The Strong. Writing in a niche genre such as Lesbian Romance whilst garnering broader appeal is never easy and yet this is exactly what Brooks does, delivering a story that is sensuous, intelligent and sophisticated. As with previous releases, she delivers plot complexity in strikingly personal terms, but here she adds another level of poignancy as she highlights the contrasts between who Eva and Zoe are now and the past to which they are again drawn.
Making for a richly observed narrative and another wonderful read in the Intertwined Souls Series, Nor The Battle To The Strong proves an excellent release in the Historical Lesbian Romance sub-genre and is recommended without reservation.
Reviewed by Rabia Tanveer for Readers' Favorite
Nor The Battle To The Strong – Intertwined Souls: Eva and Zoe Book 6 by Mary D. Brooks is the story of how a woman's need to find closure can stir up some bad memories and incidents from the past that best stay where they belong. I'm not new to this series and this is the sixth novel by Mary D. Brooks that I have read. I was glad to see that these two beloved heroines are still great. A lot of that has to do with the great way Mary D. Brooks writes and pulls you right in, and the rest is all because of the great story line.
The story follows Eva and Zoe, two women who found love, friendship and companionship with each other, and now they finally have the life together that they craved. However, the past comes knocking again when Eva and Zoe go back to the Aiden Research Facility where 18 years ago Eva was a victim of the cruel and brutal ways of the sick men. Eva believes that she is ready to confront her past and be done with that chapter in her life; Zoe is there to provide her with support and help her achieve whatever she wants. However, things are not so easy. There is a mystery there that needs to be resolved. Although these two amazing women went back to the Aiden Research Facility to open a memorial for the lost souls of that facility, they are now stuck. What will happen next? You need to read the book to find out.
Brooks does an amazing job of building the story without losing sight of the characters' past struggles. I was happy to meet Zoe and Eva once again, and I was glad that I read this novel. Right from the first chapter, I had a big smile on my face because I missed these women so much. As always, the storyline is very powerful, but these two women are even stronger and better than ever. I love their partnership and how they look out for each other. They show that you don't need a man to be strong and you don't need a man to help you. If you are strong and the person next to you loves you and believes in you, you can conquer mountains. I love these two women and I love Mary D. Brooks for writing such an amazing novel.
Reviewed by Arielle Strauss / Amazon US
This is the first book in the Intertwined Souls Series I had to wait for, since I started reading after the fifth book was released. It was so worth the two year wait! This, the sixth installment in Mary D's extraordinary saga, continues a few years after the fifth book, No Good Deed. Eva and Zoe's happily ever after is interrupted once again when they are called to revisit the last place on earth Eva would ever want to set foot in, Aiden Research Facility, where the most horrific of treaments were performed not only on her but countless other victims. In this chapter, we get more insight into Eva's dark past, but also meet others who were affected by this terribe institution. The new characters are intriguing and even unpredictable, especially in the end! I am always moved by the love Zoe and Eva share, and it's especially strong in this one. If you're into inspiring historical romance imbued with urban fantasy, this series is for you. If like me you're a fan, you won't be disappointed. Nor The Battle To The Strong is a must-have for your collection.
Reviewed by Ginger Miller / Amazon US
Book six was different yet the same. Old friends are back and better than ever. Eva and Zoe are incredible,.as always. The twins have only added to their love for one another, if that was even possible. Their level of commitment is even more intense. Nor the Battle to the Strong has much of its focus on Eva's return to the place of her torture, Aiden. Eva is much stronger now as are her gifts and she uses them in surprising ways. Other writers should take notes on how to write intimate scenes. Readers do not need every graphic detail and it doesn't have to happen in every chapter. Mary does a superb job with this. She also refuses to allow the Holocaust to fade into the background. She treats it with blunt truths and refuses to sidestep the realities of the aftermath. Other mysteries arise that I think will be featured later on. Thanks for the all too brief look into S and T past. Would LOVE more on them. Thanks for ignoring my selfish attempts to convince you to rush this book. The wait was worth it. I encourage everyone to read this series because it is truly unforgettable. And if any other writers read this review, stop being so afraid of the Holocaust. It needs to be addressed in every genre. Just because a writer adds moments of inhumanity to their book doesn't make it doomed to fail. As tragic as the Holocaust was there was still love, friendship, and, sometimes family albeit unlikely considering the scope of murder that took place. Thanks for a great book and and thanks for your courage to go off the grid. Other writers could learn from the example you have set. I highly recommend this book and the entire series.
Reviewed by Blaire B / Amazon US
Book 6 of the Intertwined Souls series does what each of its predecessors has done; picked up where the last book left off. You are instantly immersed into the world of Eva and Zoe.
Nor the Battle to the Strong follows our two favorite girls on one of the most emotional rides they have ever faced. And that is saying a lot when it comes to Eva and Zoe. They are going to be up front and personal with one of Eva's greatest "monsters", Aiden. But along the way we get to meet their children and their friends. We get to see what it's like on a typical day which is not really typical when you stop to think about it. Even though this book has a dark undertone, you will not find yourself without laughter. And in pure Mary D. fashion there is something in store for the girls that is not revealed in this book.
There is not really one character I can point out as my favorite. Mary D does such a great job of developing each character that its hard to choose just one. Because she puts so much real world issues into her story, it's not hard to put yourself front and center of this story. Even though some of the situations are more fantastical and miraculous, I find that it just fits the story perfectly. Be prepared, once you pick up this book it will be hard to put it down until you have read the entire thing. Mary has a knack for keeping you right on the edge of your seat with some cliffhanger chapters.
This is a series that would appeal to any reader. Whether you enjoy suspense, fantasy, reality or romance. She covers almost all of them and she does it in a way that you don't feel like you have read a cacophony of details. If this is the first book you have picked up in this series, do yourself and big favor and start from book 1 or you will find yourself lost in a world you do not know anything about.
Convinced yet? Want To Read a FREE Excerpt of Nor The Battle To The Strong? Click here to read first three chapters!

Nor The Battle To The Strong is available in print and ebook! Click here to order!