World War 2 Tales of Resistance
My novella "Enemy at the Gate" will be featured in the upcoming anthology "The Darkest Hour" – Tales of WW2 Resistance.
What is The Darkest Hour About?
Everything is at stake when the price of freedom is a resister's life
Inspired by the brave actions of men, women, and adolescents who fought against the occupying Axis powers around the world, these riveting stories will make you hold your breath and hope for the best in the darkest of times, when everything is at stake and where the price of freedom is a fighter's life and more.
The darkest hour is just before the dawn, and the heroes and heroines will fight with all they got to see to see the light of freedom shine over their liberated countries again.
Pre-Order From: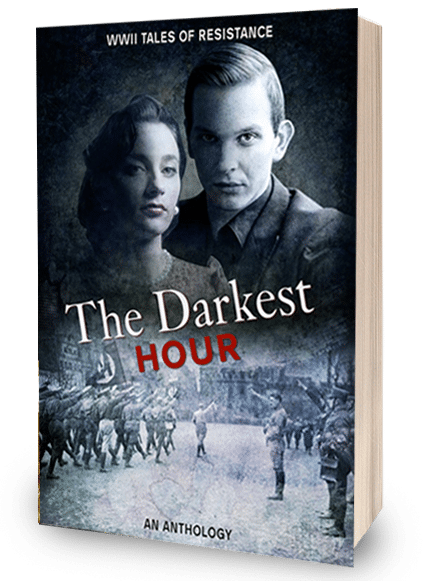 My contribution to the Anthology is called "Enemy At The Gate"
It's 1941 and the shadow of tyranny has laid claim to Zoe Lambros' Greek homeland. The only way to freedom is to resist. Zoe is a determined thirteen-year-old who wishes to join in the fight to free Greece from occupation, and she gets that chance when she joins the Greek Liberation Army in a clandestine operation that sets in motion an explosive confrontation between the occupying Italians and Germans and it's a battle that will bring forth the mighty Greek Resistance. For Zoe, there is no turning back, because what's left is either freedom or death.