One of the things I never get tired of doing is getting author copies of my latest book. Yesterday it was for my latest novel "Enemy at the Gate". I love the feel of the matte cover.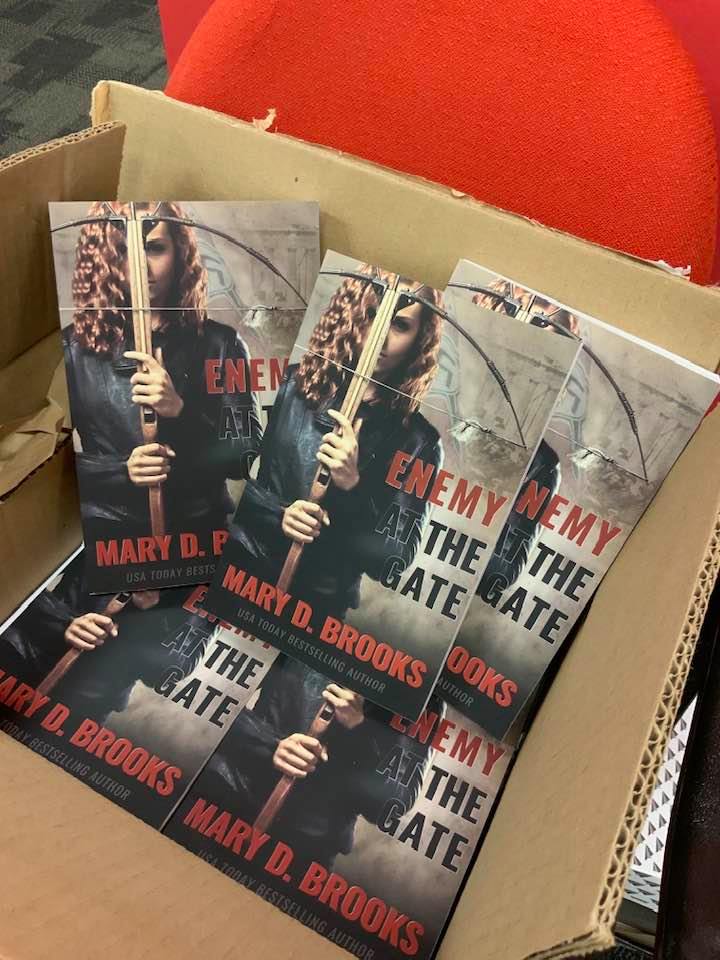 Sample chapters (the first four chapters) of Enemy at the Gate by Mary D. Brooks is now available for download.
Click here to download SAMPLE CHAPTERS pdf file
It's 1941 and Greece Has Fallen. The only way to Freedom is Resistance.
Thirteen-year-old Zoe Lambros is a Greek girl living an idyllic life on the family farm in Farsala, Greece…until the Germans invade her home and then everything changes.
It's 1941 and Zoe is surrounded by death and misery in occupied Greece. She is determined to join the Greek Resistance. With the help of her cousin, Ellie, Zoe is recruited into the Bouboulina Resistance group to take part in a clandestine operation to rescue Jews from certain death. Can Zoe's passionate desire to defend her country be enough to keep her alive long enough to complete the mission?
PRINT EDITION
WHERE TO PURCHASE in EBOOK
WATCH VIDEO TRAILER