I've designed a new cover for my novel "Enemy at the Gate" – the Zoe Lambros origin story and prequel to "In The Blood of the Greeks"!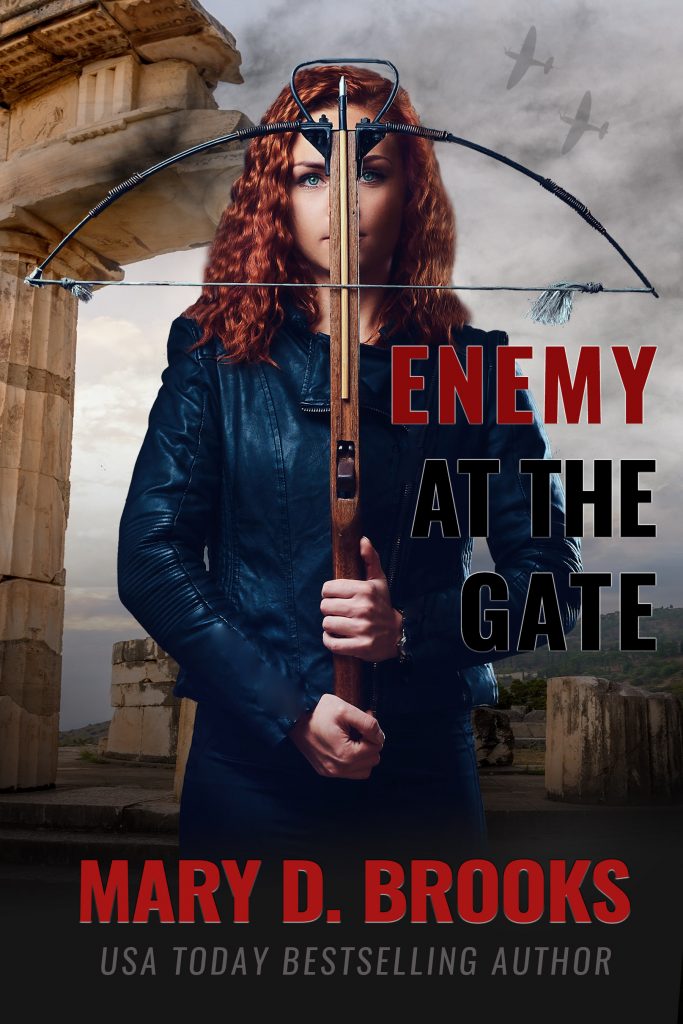 They took everything. With courage and a crossbow, can one girl survive standing against genocidal maniacs?
Greece, 1941. Zoe Lambros has the heart of a lion. Born into an idyllic existence on a family farm, the 13-year-old stays brave even as her town is shaken by an earthquake. But when bombs fall and her father is lost, the only thing on her mind is how she can join the Resistance.
Enemy at the Gate is the gripping prequel to the Intertwined Souls YA historical fiction series. If you like stirring characters, thrilling surprises, and heartrending journeys, then you'll love Mary D. Brooks' battle for peace.
Buy Enemy at the Gate to take aim at evil today!