Sherri and I had a fantastic chat on her radio show "Chatting With Sherri" – and the occasional sneeze (we pre-recorded the interview due to the time difference from Sydney and LA) Sherri has exclusive look at the new book series covers! Check them out below. PLUS we get to talk about the new play which I have just finished (yeay!) called An Egyptian Treasure that will be performed on Sherri's Playhouse in December!
DUE IN DECEMBER 2017!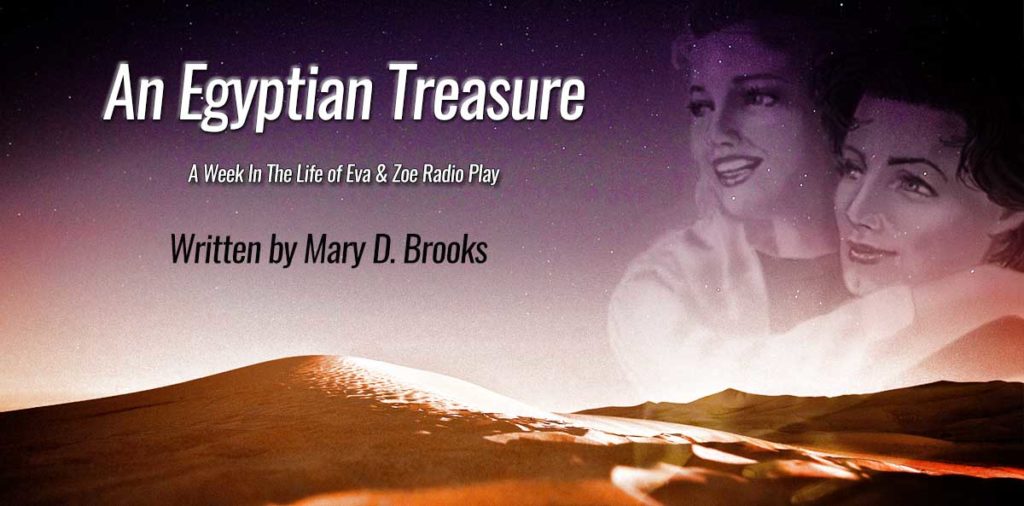 What is the play about?
It's 1948 and as the year is drawing to a close, Zoe is planning a surprise for Eva. She enlists the help of Elena and together they make one of Zoe's zaniest ideas come true. Eva, Zoe, Elena, Henry and Earl are back. It's a feel good romantic comedy that will just make you smile – it's all about a promise, love with a dash of sand, sun and a madcap Zoe in the sunburnt country.