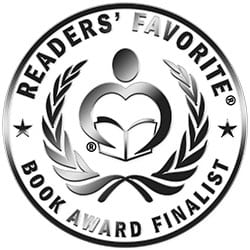 For immediate release:
Readers' Favorite recognizes "Nor The Battle To The Strong" by Mary D. Brooks in its annual international book award contest, currently available at http://www.amazon.com/gp/product/0994476582.
The Readers' Favorite International Book Award Contest featured thousands of contestants from over a dozen countries, ranging from new independent authors to NYT best-sellers and celebrities.
Readers' Favorite is one of the largest book review and award contest sites on the Internet. They have earned the respect of renowned publishers like Random House, Simon & Schuster, and Harper Collins, and have received the "Best Websites for Authors" and "Honoring Excellence" awards from the Association of Independent Authors. They are also fully accredited by the BBB (A+ rating), which is a rarity among Book Review and Book Award Contest companies.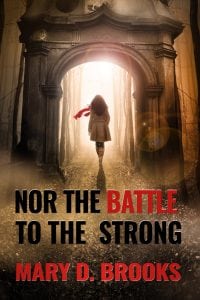 We receive thousands of entries from all over the world. Because of these large submission numbers, we are able to break down our contest into 140+ genres, and each genre is judged separately, ensuring that books only compete against books of their same genre for a fairer and more accurate competition. We receive submissions from independent authors, small publishers, and publishing giants such as Random House, HarperCollins and Simon & Schuster, with contestants that range from the first-time, self-published author to New York Times bestsellers like J.A. Jance, James Rollins, and #1 best-selling author Daniel Silva, as well as celebrity authors like Jim Carrey (Bruce Almighty), Henry Winkler (Happy Days), and Eriq La Salle (E.R., Coming to America).
"When the right books are picked as winners we pay attention. We will be spreading the word about Readers' Favorite." –Karen A., Editor for Penguin Random House
Readers' Favorite is proud to announce that "Nor The Battle To The Strong" by Mary D. Brooks won the Finalist Award in the Fiction – Fantasy – Urban category.
You can learn more about Mary D. Brooks and "Nor The Battle To The Strong" at https://readersfavorite.com/book-review/nor-the-battle-to-the-strong where you can read reviews and the author's biography, as well as connect with the author directly or through their website and social media pages.
"Reviewed By Rabia Tanveer for Readers' Favorite
Nor The Battle To The Strong – Intertwined Souls: Eva and Zoe Book 6 by Mary D. Brooks is the story of how a woman's need to find closure can stir up some bad memories and incidents from the past that best stay where they belong. I'm not new to this series and this is the sixth novel by Mary D. Brooks that I have read. I was glad to see that these two beloved heroines are still great. A lot of that has to do with the great way Mary D. Brooks writes and pulls you right in, and the rest is all because of the great story line.
The story follows Eva and Zoe, two women who found love, friendship and companionship with each other, and now they finally have the life together that they craved. However, the past comes knocking again when Eva and Zoe go back to the Aiden Research Facility where 18 years ago Eva was a victim of the cruel and brutal ways of the sick men. Eva believes that she is ready to confront her past and be done with that chapter in her life; Zoe is there to provide her with support and help her achieve whatever she wants. However, things are not so easy. There is a mystery there that needs to be resolved. Although these two amazing women went back to the Aiden Research Facility to open a memorial for the lost souls of that facility, they are now stuck. What will happen next? You need to read the book to find out.
Brooks does an amazing job of building the story without losing sight of the characters' past struggles. I was happy to meet Zoe and Eva once again, and I was glad that I read this novel. Right from the first chapter, I had a big smile on my face because I missed these women so much. As always, the storyline is very powerful, but these two women are even stronger and better than ever. I love their partnership and how they look out for each other. They show that you don't need a man to be strong and you don't need a man to help you. If you are strong and the person next to you loves you and believes in you, you can conquer mountains. I love these two women and I love Mary D. Brooks for writing such an amazing novel."
You can learn more about Mary D. Brooks and "Nor The Battle To The Strong" at https://readersfavorite.com/book-review/nor-the-battle-to-the-strong where you can read reviews and the author's biography, as well as connect with the author directly or through their website and social media pages