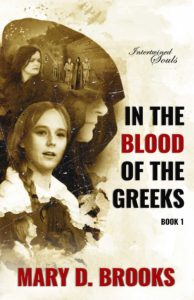 Forbidden love, heart racing suspense, an epic tale set in war-ravaged Greece.
In Nazi-occupied Greece, Eva and Zoe-one a German officer's daughter, the other a young Greek woman filled with fury-should be enemies. But when fate brings them together they discover a love that transcends the barriers between them.
Zoe Lambros' faith in God is shattered after her mother's death at the hands of the German commander. She determines to defy the enemy in every way she can-including a festering urge to kill the German commander's daughter, Eva Muller.
Eva Muller has a tortured past, and a secret, if revealed, will lead to certain death at the hands of her father. Despite knowing the risk, Eva is working with the village priest to help the Jews escape. With her activities closely monitored, Eva needs help to continue the clandestine operation and Zoe Lambros is the answer despite her antagonism to the young fiery Greek.
Awards:
– Finalist: Fiction – Historical – Event/Era – 2015 Readers' Favorite
– Finalist Gay/Lesbian Fiction – International Book Awards 2015
– Finalist First Novel – IAN (Independent Author Network) Book Of The Year Awards 2015
– Finalist Outstanding Historical Fiction – IAN (Independent Author Network) Book Of The Year Awards 2015