I have been redesigning my covers and the only one that I haven't redesigned so far has been my first baby, "In The Blood of the Greeks".
Here is the new cover! Click here for more information about the book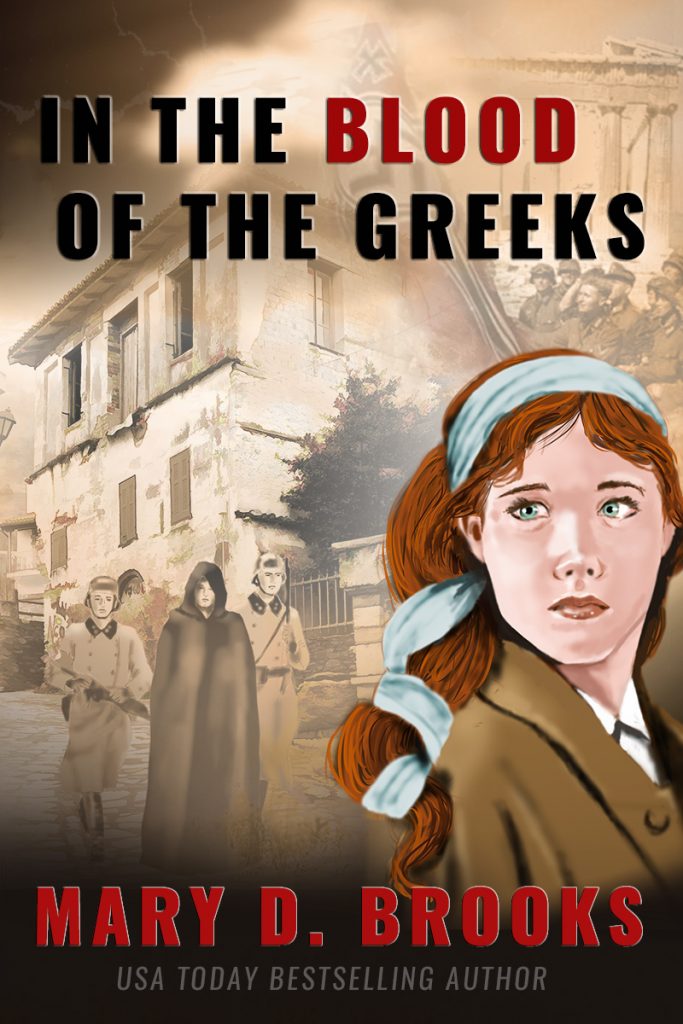 Forbidden love, heart racing suspense, an epic tale set in war-ravaged Greece.
Two women — one a German officer's daughter, the other a young Greek woman filled with fury — race against time to help Jews escape a Greek town during World War II. They are moments from death if their clandestine operation is exposed.
Eva and Zoe should be enemies but fate brings them together to work as a team to accomplish their life saving mission. They find themselves in an unlikely friendship that transcends the barriers between them and while they work to help Jews escape, their unlikely friendship turns to love. Zoe Lambros' faith in God is shattered after her mother's death at the hands of the German Commander. She determines to defy the enemy in every way she can–including a festering urge to kill the German Commander's daughter, Eva Muller.
Eva Muller has a tortured past, and a secret, if revealed, will lead to certain death at the hands of her father. Despite knowing the risk, Eva is working with the village priest to help the Jews escape. With her activities closely observed, Eva needs help to continue the clandestine operation and Zoe Lambros is the answer despite her antagonism to the fiery Greek.